How do you get reliable and secure connectivity, over any network for all of your users, applications, or networks from a globally proven provider with incredible technical pre- and post- sale support?
Founded in 2009, IpTL was the FIRST vendor to create 100% compatible optical transceivers, cables and parts at a fraction of OEM prices. The company has shipped thousands of connections in over 71 countries worldwide touching thousands of customers including Du, Honeywell, Sony, Punj Lloyd, Dragon Oil and many more.
Click here to learn more about IpTL.
Best Secure Access Solution
IpTL FastLane is the Best VPN/Tunneling Solution for Ethernet and IP Connectivity.
There are six main reasons to consider IpTL FastLane secure network gateways.
ROBUST Access Router and Endpoint
BEST Tunneling/VPN Connectivity
HIGHEST Availability & Redundancy
HIGHEST Security & Privacy
BEST Device Management
BEST Mobile Secure "Hardware" Connectivity
Let's look at each of these points in detail.
ROBUST Access
Router and Endpoint
The IpTL FastLane products are designed for access connectivity from the very start and include all the expected networking features ensuring success to your project; such as:
Full Featured Router. IpTL FastLane does Routing, Bridging, Forwarding, and VLANs. As an active endpoint it is not only compatible with deployment into your network today, but can completely replace the remote branch office router.
Flexible Network Services. Network services include NAT, DNS client/server, DHCP client/server, and PPPoE to support your deployment regardless of the how the network is delivered.
Standards based API's. Includes SNMP, Logging, and Configuration import and export. Allows you to collect and organize your information about deployed appliances without extra costs.
Statefull Inspection Firewall & User ACLs. Protects the appliance, traffic, and tunnel with configurable allow/block ACLs and tailors access to and from your network as you see it fit.
BEST Tunneling & VPN Connectivity
In addition to the standard features, IpTL FastLane solves all the common problems association with VPN connectivity—providing the industry's best connectivity:
Works over ANY IP network. IpTL works on Dynamic IP connections, through NAT routers, and Nested NAT Internet service.  Unlike IPsec, IpTL FastLane does not use the IP address as part of the security, can work with a private network address and a static or dynamic public IP, and is NAT friendly. So you can make a link where others fail, can use low-cost Internet connections, your tunnels are not blocked from NAT routers and all your applications work unrestricted.
Tunnels Work in Blocked or Filtered Networks.  IpTL FastLane appliances include technologies which allow the tunnel, keying, and management to use a single user defined port or automatic floating ports.  It also has options to remove any tunnel "fingerprints" to prevent blocks based on traffic by upstream inspection devices.  Your connections link and stay up reliably and your users and application can work without down time or constant restarting.
Less than 5 min to Setup and Connect.  You only need to configure the remote peer to establish a fully secure link, so there is no need to pay for extra engineering time with difficult and lengthy setups, which may not work, and delaying final handoff to your customer.
AutoConnect and Tunnel Compression.  Exclusive AutoConnect allows a point-to-point tunnel without configuring a port forward on your router.  Tunnel compression enables more throughput often gaining any losses due to tunnel headers.  You can have an Immediate link without tracking down, and fighting with, the person who knows how to configure the gateway.
Single platform for Site-to-Site and Remote Access. All IpTL appliances are based on the same software codebase, with all features compatible across all products regardless of your application or which IpTL appliances you use. You can recommend and deploy any IpTL product and not lose money, time, or credibility due to incompatibilities.
IPShare™ Halfbridge / Split-Tunnel. Provides access for overlapping addresses without network renumbering or static addressing appliances or hosts. You can connect and aggregate any network without address conflicts or assigning IP addresses to remote hosts.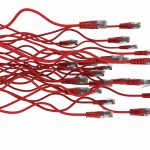 HIGHEST Availability & Redundancy
IpTL can ensure the world's best network availability in case of a network device or path failure at any point in your link.
Active/Active Multipath Redundancy. Unlike other vendors that use Active/Passive (requiring clustering), IpTL maintains automatic and self-healing connections even if one your links or devices has crashed–you always know that the backup path is live and ready for action (reducing the 2 am call).
WAN Link Auto failover with Multiple Internet Providers. Allows the use of multiple Internet connections to provide redundancy. IpTL FastLane appliances are not "physical port-based" and each device can natively support redundancy using up to 64 different Internet providers to different physical locations.
Active Deadpeer detection with Multisite uptime failover mechanism. Other products wait for a time out, or require an admin to re-set the connection. IpTL FalstLane  can reliably and quickly sense a network fault and automatically redirect the network connection to remain live without having to intervene.
No MAC Spoofing VRRP / HSRP Failover. There are no fake network interfaces or clusters of "standby" equipment for redundancy. You have a more reliable network, can avoid complicated setups, and eliminate instability during a network disruption.
Multi-interface Link Bonding & Load balancing. Aggregates bandwidth and tunnels with up to 64 different Internet provider links.  Not only will you have faster and reliable connections without wasting resources on dormant services, but you can aggregate enough bandwidth for sites that were previously underserved by existing networks.
HIGHEST Security & Privacy
IpTL provides innovative features that are un-matched in the industry with the HIGHEST security and privacy default right out of the box.
 TLSv1.2 Tunnel. Provides the highest level of industry security (more secure than SSL) protecting against the latest attacks while supporting much higher privacy and encryption.
 AES 256 GCM/SHA3 & Perfect Forward Secrecy. Provides BOTH of the industry's leading encryption strength and privacy standards—set by default. Assures your personal and corporate data remains private and protected so you don't have leaked information which can lead to civil, financial, and legal liability.
Configurable Dynamic Re-key/No PreShared Key. Most companies use a pre-shared key because it is easy to configure–but it is insecure and can be hacked because it is seldom changed. IpTL FastLane uses a dynamic key that is automatically generated per session, and re-generated based on time or traffic volume—providing unequaled security without any manual configuration.
Two Factor User Captive Portal. The appliance initiates a secure tunnel (versus an open tunnel) but only upon validated credentials from an authorized user–so a stolen device cannot access your network.
Identity Based Policy control + Mutual SSL Certs.  Locks the laptop and the user access to the specific IpTL FastLane appliance.  You get the ultimate security that only the right laptop and the right user can access your remote network–even if the user shares his password.
Device usernames and tunnel passphrase. Only remote appliances are authorize to connect to your network. Tunnel passphrase creates a closed-user-group and prevents any non-authorized IpTL appliances from connecting to your network and keeps your server hidden from hackers doing port-scanning and denial-of-service attempts.
100% Clean PCI DSS 3.2 scan. IpTL Fastlane is the ONLY VPN/Tunneling appliance that has passed an Independent 3rd party test lab with NO PCI DSS 3.2 vulnerabilities–without exceptions or violations. This helps enable merchants handling credit-card payments to have a clean audit and protect their reputation.
Only IpTL provides a single interface and one-click setup, with role-based credentials to manage your appliance anywhere world-wide—even if installed behind another network.
Full Touch Out-of-Band Management & Centralized Management System. Provides access to setup, monitor, configure, and manage your appliance regardless of where it is in the world–even when it is not tunneled to your server.
Management through NAT/Nested NAT. You aren't blocked from access to your remote devices even if they are installed behind someone else's network. No more waiting to "bring it in" for support.
One click setup. Set the server MAC address on the remote appliance to immediately achieve a fully secure transparent tunnel between networks–unlike other vendors that require complicated and insecure configurations that can require hours to get up and running.
Granular Role-Based Management Credentials. Set different username/passwords for individuals who monitor, configure, and control the appliance—allowing you to eliminate "standard" or "default" users like root, sysop, and admin default passwords, which increases security and regulation compliance which require these be disabled.
Single management interface across all IpTL products. A single, consistent and intuitive interface across all IpTL products and applications, using industry common terms, makes it easy for your team when setting-up or maintaining your remote access system.
BEST Mobile Secure "Hardware" Connectivity
Unlike other vendors that use a software client for mobile access (that is alwaysinsecure), IpTL NetBlazer (a miniaturized USB Wi-FI VPN appliance), as a hardware device, powered by a laptop or a wall plug, and connected to ANY IpTL FastLane appliance, provides the world's most secure hotspot that can be used by your laptop or any other mobile Wi-Fi devices (wired or wireless Ethernet). It isolates your connection (as a firewall) and ensures ALL of your data gets transferred without any security leakage.
OS Independent. Unlike other popular systems that require a device driver and client on the PC to work (and can break if you switch or update your OS (Windows 8 to 10, etc.),  IpTL FastLane is clientless and does not require any software–if it can connect to Ethernet via NetBlazer and it just works!
Security End-to-End and Multifactor Authentication. IpTL NetBlazer connects to the remote IpTL FastLane appliance to create a closed end-to-end multifactor security connection. Your data is protected and your security cannot be bypassed.
Full-Touch Remote Management. Unlike software clients or dumb tokens, the NetBlazer appliance is fully manageable in or out-of-band, and you are able to audit, authorize, and secure your entire network regardless of where it is located.
Use with multiple mobile devices simultaneously.  NetBlazer creates a personal Wi-Fi hotspot so your smartphones, tablets, or PC can use the same secure tunnel. You don't need a paid client for every device, and can eliminate the time to setup and maintain separate access—reducing your cost.
BEST Content Management Control. You can control which web sites, content, or applications are allowed access.  You can decrease bandwidth, increase productivity and security of your network with the option to keep distracting applications like Facebook, Twitter, and YouTube off your network.